Manikaran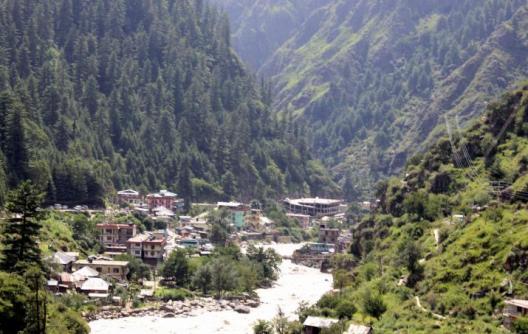 Manikaran Tourism
Manikaran is a town that is located in the Kullu district of the state of Himachal Pradesh. The town is an important religious site for people of both Hindu and Sikh religions. There are many temples and gurudwaras that are located in the place and one can see large crowds in the area at any time of the year. Its location, close to Kullu also Manali make is a popular excursion from these cities.

Besides being panoramically surrounded by the Harinder Mountains, the prime attraction of the town is its hot springs that are located in and around the place. These natural springs are a rare phenomenon and the region surrounding the town is also beautiful. It is possible to have a dip in these hot springs and many tourist and locals frequently cleanse themselves here.

Some of the main Hindu temples in the place are dedicated to Lord Rama, Lord Vishnu and Lord Krishna. These are important religious destinations for many visitors. The Gurudwara that is situated in the town has an association with Guru Nanak and this is the reason that many Sikhs travel to the place. There is a hot spring that is located in the Gurudwara complex and the place also provides the devotees with free food.